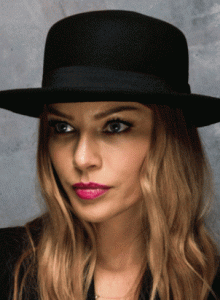 Hollywood star Lauren German had her career beginnings in the early 2000s. She first appeared in the film Down to You, as well as made her TV debut in an episode of Undressed. She next guest-starred in 7th Heaven and had a role in the TV film Shotgun Love Dolls. She later played the role of Belinda in the romantic drama film A Walk to Remember. She went on to have performances in A Midsummer Night's Rave and The Texas Chainsaw Massacre. She also starred in the made-for-television movie The Lone Ranger. Her first starring role on the small screen was as Rose in the short-lived show Sex, Love & Secrets.
Next, she starred in the TV film Surrender, Dorothy. Back in the movies, she had roles in Standing Still, Born Killers, t Is Fine! Everything Is Fine., and Spin. In 2007, she garnered attention for her role as Beth in Hostel: Part II. At the same time, she co-starred in the movie Love and Mary and appeared in the biographical film What We Do Is Secret. Staying prolific as a film actress, she starred in Made for Each Other and Dark Country, both released in 2009. In the 2010s, she became more active on television. She starred as Lauren "Lori" Weston in Hawaii Five-0 and Leslie Shay in Chicago Fire. As of 2016, she plays the role of Det. Chloe Decker in Lucifer.
Apart from her diet plan, the actress stays in shape by living an active lifestyle. While being busy as an actress makes it hard for her to work out on a regular basis, she makes up for it by keeping it simple. Since she loves to do cardio exercises, she contents herself with going for a run a couple of times per week. She also loves to walk so doing errands is something that she enjoys to do. Recently, she's also gotten into yoga as it helps her focus and soothe her physical and mental self.