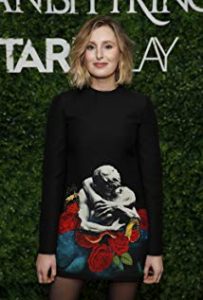 English actress Laura Carmichael debuted in 2009, appearing in the film House at the End of Our Street. She next played a small role in the movie The Heart of Thomas Hardy. She got her major break in the 2010s, starring as Lady Edith Crawley in the prominent British drama series Downton Abbey, which she starred in from 2010 to 2015. Her role on the show gained her mainstream recognition in the UK and abroad. Simultaneously, she had a supporting role in the 2011 spy thriller film Tinker Tailor Soldier Spy.
In 2014, she played Henrietta in the feature film Madame Bovary. She went on to star in the black comedy film Burn Burn Burn. After Downton Abbey, she had a role in the 2016 movie A United Kingdom. She next played Maddy Stevenson in the TV series Marcella. The following year, she had a role in the BBC TV film Man in Orange Shirt. Recently, she portrayed Margaret Pole, Countess of Salisbury in the historical period drama The Spanish Princess. She will appear in the upcoming film Downton Abbey, a continuation of the series of the same name.
The 33-year-old actress eats well, at least most of the time she does. She's a foodie but it's all about balance and moderation for her. Nevertheless, she eats what she wants. "Granola for breakfast – I know that sounds pretty dull but I can't get enough granola in my life. Avocado and halloumi salad with chili dressing for lunch. For dinner, curry. I love Indian food. We have a great place near my home in London. I like it very spicy. It's my favorite thing," the actress said when asked about her ideal food day in an interview.