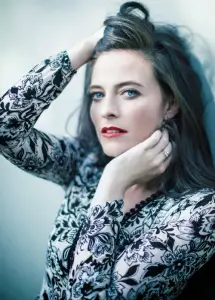 English actress Lara Pulver debuted in 2009 playing Isabella on the British series Robin Hood. She next made her film debut in 2010's Legacy. After this, she starred on the made-for-television movie The Special Relationship, as well as played recurring character Claudine Crane on HBO's True Blood. She was then cast as Erin Watts on the tenth season of the British series Spooks. She became further known after landing the role of Irene Adler on the British series Sherlock Holmes.
Following this, she starred as Clarice Orsini on the show Da Vinci's Demons, which she played from 2013 to 2015. At the same time, she had appearances on the TV shows Skins: Fire and Fleming: The Man Who Would Be Bond. She later reprised her role as Erin Watts in the film Spooks: The Greater Good. This was followed by performances in the movies A Patch of Fog and Underworld: Blood Wars. In 2016, she had a notable guest role on the ABC series Quantico. Her latest work on television was on The City and the City.
The 38-year-old actress stays in shape by choosing healthy foods over processed ones. She makes an effort to maintain a clean diet plan. She does this not only to stay slim but to also feel great on the inside and out. Besides, eating bad foods makes her feel lethargic so she's easily motivated to consume nutritious meals on a daily basis. In an interview, she also got candid about her eating habits. But for her role as Irene Adler on Sherlock Holmes, the actress had to undergo a strict diet apart from working out. She said: "Obviously, you have to do the diet with it, which was just protein and salad or protein and vegetables every three to four hours." She said she was under such a diet for three weeks while shooting the show.