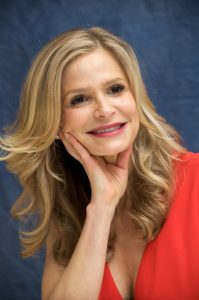 Kyra Sedgwick became a television staple, courtesy of her lead role in the crime drama series The Closer. She began playing the role of Brenda Leigh Johnson in 2005 until 2012. She had initially started acting in the 1980s, with her first notable role in Oliver Stone's film Born on the Fourth of July in 1989. In the 1990s, she acted in the films Murder in the First, Phenomenon, and Montana, among others. She then performed in Labor Pains and What's Cooking? before landing the lead role on the aforementioned show The Closer, which not only brought her wider recognition, but also critical acclaim as she earned Emmy and Golden Globe nominations. Her most recent work on the small screen was on Brooklyn Nine-Nine.
The actress is already in her 50s with two kids but everybody can attest to the fact that she looks amazing for her age. It is clear that Kyra takes care of herself to be able to maintain her not only good looks, but fit and healthy body. Interestingly, the actress really relies on exercise not only for her body but also for her mind. "I have to do it for my head. It's sort of like self-medicating," the actress said in an interview. She's also fond of mixing things up to make her workout routine more exciting.
Somehow, it also makes her have something to look forward to. When she's working, she allots time to do yoga and weight training, performing the two alternately. She also likes riding a bike. There's also this activity that she does that makes her feel good. It's called Tabata, which originated from Japan. Basically, you can do it with any exercise as long as you follow the pattern, which is exercising for 20 seconds as hard as you can, then taking a 10-second rest while continuing for four minutes.