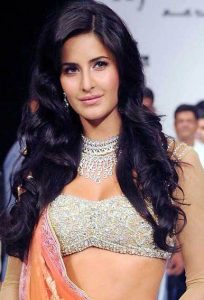 British actress Katrina Kaif has established a prolific acting career in India. Starting out in the movies in the early 2000s, her debut was in the film Boom. Though this turned out to be a flop, she continued her career in India. Her starring roles in the Hindi films Maine Pyaar Kyun Kiya? and Namastey got her further notice. Despite getting poor reviews for her roles and acting, she continued her passion and found success in New York, a film that got her praised for her acting. She was even nominated for Best Actress at the Filmfare for this. She once again received rave reviews for her performance in Mere Brother Ki Dulhan. Her starring roles in Ek Tha Tiger and Dhoom 3 made her more famous.
Standing at 5'8, the 33-year-old actress has a model-like presence. This means she also makes her remarkable with her beauty and mesmerizing figure. Katrina also lost significant weight recently, making her more slender. When asked if she was on a special diet, she said: "I generally eat healthy but I am on a macrobiotic diet right now. You eat whole grains like brown rice, whole wheat and oats, vegetables, fruits, steamed fish or roast chicken. That's staple food, and you stay away from any kind of processed food and dairy products."
For breakfast, she has egg whites, oatmeal and cereals. Though she still indulges herself on pancakes every Sunday morning. For lunch, she typically has grilled chicken, steamed vegetables, legumes and salad. She then opts a lighter meal at night. So for dinner, she mostly has either a soup or a salad. To maintain her skin's health and radiance, she eats acai berry supplements. She's also trying to boost her green tea habits for antioxidants. This could also help her beat her coffee habits. She also has guilty pleasures. This includes cinnamon roll and pasta with lots of cheese.