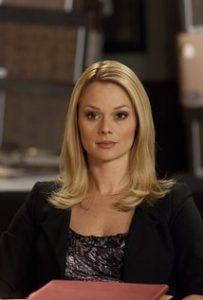 Actress Kate Levering is prolific on the stage and screen. She made her television debut in an episode of Home Improvement in 1999. She next starred in the TV film The Lullaby of Broadway: Opening Night on 42nd Street. Following this, she made her film debut in Martin and Lewis. Her first regular role on the small screen was as Veronica Carter in Kevin Hill, which she played from 2004 to 2005.
During this period, she also guest-starred in the shows Out of Practice, CSI: Miami, Cold Case, and Las Vegas. She later had a recurring part in Cashmere Mafia. This was followed by her role in the movie Like Dandelion Dust. From 2009 to 2014, she became widely known for playing Kim Kaswell in the Lifetime series Drop Dead Diva. While on the show, she also starred in the independent films Breaking the Girls and Chlorine.
As an actress, it is important for Kate to stay active in order to keep her body in shape. Since fitness isn't just about being thin but also being strong and healthy, she makes sure she exercises as much as she could. The performer has been dancing since she was little, but it's only when she became a stage performer that she's developed a routine that she sticks to. "I've been dancing since I was seven, but I never really developed a regimen until I was on Broadway and responsible for a professional performance every night," she said.
She went on to say: "Finding a routine depends on the show and the person. I belong to a gym, but I don't go right now because over-exercising can be really bad for you. Once a show is up and running, however, I find I can go back, and when I do, I'll know what I'm going to do by how my body feels or how my clothes fit. I adapt my workouts to what my needs are."