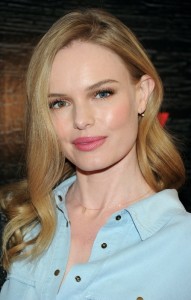 American actress Kate Bosworth is notable for her girl-next-door appeal. Making her debut in The Horse Whisperer made possible by her being an equestrian, she achieved widespread recognition for her breakout role in Blue Crush (2002), which earned her MTV and Teen Choice Awards. Since then, she's had leading roles in Win a Date with Tad Hamilton!, Wonderland, and Beyond the Sea. She even portrayed Lois Lane in Superman Returns (2006), exposing her to international audiences. She also played a notable role in 21 (2008). Her films in the 2010s are Straw Dogs, Movie 43, and Still Alice. Prior to her prolific movie career, she was first known for her role on the television series Young Americans.
Standing at 5'5, Kate is prominently slender. Interestingly, she even went all the way to shedding more pounds to play a surfer in Blue Crush, which she totally nailed. Her losing weight for the said role in the movie was made possible by her discipline in only eating nutritious foods. Afterwards, she returned to her normal eating habit, which was still healthy as she believes in the importance of consuming healthy foods to feel strong. The actress also admitted that she didn't practice very healthy eating habits when she was younger. She actually just started when she was in her late 20s because she felt the need to focus on eating healthy as she could feel her energy fading.
Despite her sudden realization for a change in her eating habits, Kate didn't think about doing any other bizarre routines. Instead, she sticks to the basics, such as just eating veggies, fruits, and lean meat. As much as possible, she avoids anything with lots of preservatives. With her being health conscious, she still believes that she shouldn't be too hard on herself. After all, what's the point of eating healthy if you're always stressed out with the calories and stuff? If she's involved in a movie that would require her to be physically challenged, she's more cautious of the foods she eats, but if she's on a holiday, she takes it easy.