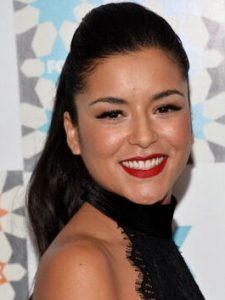 Hollywood star Emily Rios had her career beginnings in 2006, debuting in the film Quinceañera. After this, she had roles in the films The Blue Hour and The Stain on the Sidewalk. She also initially made one-time roles in the television shows ER, The Closer, and House. From 2009 to 2011, she played recurring character Maria in the comedy-drama series Men of a Certain Age, which marked her first notable role on TV.
Around the same time, the actress also had performances in the films Vicious Circle, Down for Life, The Winning Season, Love Ranch, Pete Smalls Is Dead, and Big Mommas: Like Father, Like Son. Simultaneously, Rios also had a prolific career on the small screen during this period. She had recurring roles as Epyck Sanders in Friday Night Lights, Andrea Cantillo in Breaking Bad, and Angela Reilly in Private Practice. The actress became further known for starring as Adriana Mendez in the crime drama The Bridge.
She went on to make one-time appearances in Almost Human, Grimm, Scandal, and Criminal Minds. In 2015, she appeared as Betty Chessani in 3 episodes of True Detective. The following year, Rios played Ximena Vasconcelos in the horror series From Dusk till Dawn. Her most recent work on television was as Lucia Villanueva in FX's Snowfall. Meanwhile, she's also played supporting roles in the feature films Paint It Black and If Beale Street Could Talk.
Emily Rios stays in shape by sticking to a healthy diet. In her 30s, she's since vowed to keep her diet clean with minimal processed and junk foods. As such, she decided to cut back on sugar and carbs. When working, she makes efforts to keep her meals healthy by bringing her own food. Her diet plan usually consists of fish, chicken, grains, nuts, fruits, and veggies. Hydration is also an important part of her healthy habits.