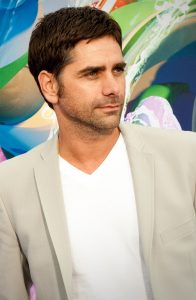 In 1982, John Stamos' professional acting career began. His first role was as Blackie Parrish in the TV soap General Hospital. He next starred in the short-lived sitcoms Dreams and You Again? In 1986, he had his first film role in Never Too Young to Die. The following year, Stamos rose to fame for his role as Jesse Katsopolis in the well-loved sitcom Full House.
It aired on ABC for eight seasons from 1987 to 1995, making him a huge TV star. During this time, he starred in the 1991 film Born to Ride. He also starred in several TV films. After Full House ended, he starred in more TV movies,including A Match Made in Heaven. In 2001, he starred and produced the show Thieves. He next played the lead in ABC's Jake in Progress and found another success as Dr. Tony Gates in ER. He simultaneously starred in the TV films Wedding Wars and A Raisin in the Sun.
In the 2010s, Stamos had a recurring character in The New Normal, as well as starred as Connor McClane in USA Network's Necessary Roughness. After this, he hosted his own web series Losing It with John Stamos. From 2015 to 2016, he was the lead in the short-lived sitcom Grandfathered. In 2016, he reprised his role as Jesse Katsopolis in the Full House continuation series Fuller House, which currently airs on Netflix. Recently, he played Dr. Nicky in the first season of You.
John Stamos maintains his healthy and fit body by combining a vigorous workout routine and a clean diet plan. It is reported that the actor follows a Mediterranean diet, which is responsible for his youthful appearance. This diet includes plenty of fruits and veggies, whole grains, healthy fats from nuts, seeds, and olive oil, lean protein from fish, and occasional meat. The actor also shared his love of Greek yogurt, which he makes as his go-to snack.