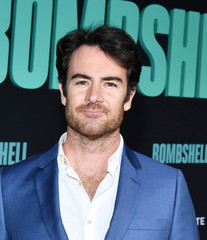 Aussie actor Ben Lawson debuted in 1993, initially appearing in the TV shows Time Trax and The Adventures of Skippy. Two years later, he made his movie debut in Silent Hunter. Later in 1999, he made his Hollywood debut in the TV film Sabrina Down Under. He also appeared in another TV movie Chameleon II: Death Match. In the 2000s, he had one-time roles in TwentyfourSeven and Perfect Disaster.
He then gained recognition as Frazer Yeats in the long-running soap opera Neighbours. He starred on the said show from 2006 to 2008. In 2010, Lawson starred as Liam Priory in the ABC series The Deep End. He then had recurring roles as Dr. Scott Weiss in Covert Affairs and Benjamin Lovett in Don't Trust the B—- in Apartment 23. During this period, he also had performances in the films No Strings Attached, The Little Death, and Now Add Honey.
He went on to play recurring parts in Rake, Secrets & Lies, and Love Child. After more guest roles on television, he starred as DA Peter Garrett in the short-lived series Doubt. He became further known for his role as Damian Rennett in Designated Survivor. After this, he played Coach Rick Wlodimierz in 13 Reasons Why and Larry Hemsworth in The Good Place. In 2019, he portrayed Lachlan Murdoch in the drama film Bombshell. He'll also star in the upcoming series Firefly Lane.
Ben Lawson follows a regular workout routine to stay in good shape. In an interview, he got candid about his regimen. For starters, he combines cardio and weights as his standard fitness moves. "I'm a weights guy," said the actor. "I go to the gym regularly. But when I need to get in shape for a role, I will switch over to high-intensity interval training. Intervals shred you up." Bodyweight exercises are also just some of the basics for him. "Wide-grip pullups are a staple for me. If I can't do three sets of 10, I feel out of shape," he explained.