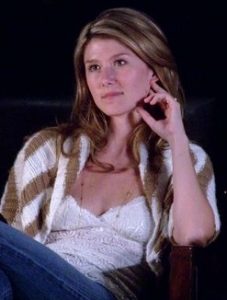 In 1991, Canadian actress Jewel Staite started her career on TV. Her first work was in the television movie Posing: Inspired by Three Real Stories. She next starred in another TV movie, Liar, Liar, as well as made one-time roles in such TV shows as The Odyssey, Are You Afraid of the Dark?, and The X-Files. In 1995, she made her big-screen debut in the film Gold Diggers: The Secret of Bear Mountain.
This was followed by a small role in the movie Carpool. The rest of the 1990s also saw her starring in the TV shows Space Cases and Flash Forward. At the same time, Staite had recurring roles in Honey, I Shrunk the Kids: The TV Show and Da Vinci's Inquest. In the 2000s, the actress starred as Daisy Lipenowski in the short-lived series Higher Ground, after which she played recurring role Laurel in Just Deal. She became further known for starring as Kaylee Frye in the space drama series Firefly.
She reprised her role in the 2005 film Serenity. Between 2007 and 2009, she also gained wider recognition for starring as Jennifer Keller in Stargate Atlantis. In the 2010s, she did voice work for the TV show Animism: The Gods' Lake. She went on to play Caroline Swift in AMC's The Killing. Her most recent work on TV was as Phyllis in The Magicians. In the movies, her latest roles were in 2015's How to Plan an Orgy in a Small Town and She Who Must Burn.
Apart from her healthy diet plan, Jewel Staite keeps in top shape by working out on a regular basis. In order to spice up her workout routine, she combines cardio, weights, yoga, and Pilates to form her fitness regimen. She particularly swears by her yoga, which helps not only stay fit but also keep her mentally invigorated.