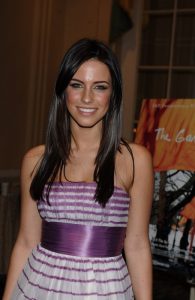 It was in 2005 that actress Jessica Lowndes got her start. She made her debut in the show Masters of Horror. She next appeared in the TV movies Saving Milly and To Have and to Hold. Her first recurring role was as Mandi in the series Greek. She then came to prominence after securing the part of Adrianna Tate-Duncan in the television series 90210. At the same time, she made her film debut in Autopsy.
This was followed by a role in the movie The Haunting of Molly Hartley. She next starred in the horror film The Devil's Carnival. After 90210 ended, she starred in the films Eden, The Prince, Larry Gaye: Renegade Male Flight Attendant, and Abattoir. She then made guest appearances in the shows Young and Hungry, Hawaii Five-0, and Motive. She also starred in some TV movies, including A Deadly Adoption.
In order to maintain her svelte form and her toned body, the actress focuses on a healthy diet plan. Apart from working out, she makes sure she eats properly. She understands the fact that proper nutrition is crucial when it comes to staying in top shape. She said in an interview:
"I live a healthy lifestyle and I crave healthy food. I love porridge, I have bizarre cravings for it. I love it with brown sugar and bananas, and I'm a huge fan of cinnamon – I put cinnamon on everything. I also have a sweet tooth and I don't like to deprive myself. I think everything in moderation is the key."
When it comes to her go-to lunch and dinner meals, she revealed: "It depends – I love salmon and beetroot salads, but any kind of grilled fish with veggies is amazing." In general, the 90210 star opts nutritious foods over processed ones simply because they help her make feel good about herself.