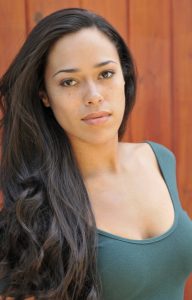 Actress Jessica Camacho debuted in an episode of the TV series Come On Over. She next had her first movie role in Desertion, shortly followed by another appearance in the film Nothing like the Holidays. Afterward, she appeared in an episode of The Beast. Camacho landed more acting works in the 2010s, during which she first made one-time roles on Justified, Dexter, Undercovers, The Mentalist, Gossip Girl, and Wedding Band. Her first recurring role on television was as Pilar Cortez on Last Resort. Around the same time, she also played Melissa in the movie Think Like a Man.
During the next years, she guest-starred on several TV shows, as well as played Martina Vasquez in the 2014 film Veronica Mars. That same year, she had a role in the movie Suburban Gothic. From 2015 to 2016, she became known for her role as Sophie Foster on the Fox series Sleepy Hollow. During this period, she also appeared in the feature film Ana Maria in Novela Land. After guest roles on Frequency and Casual, she played Gypsy on The Flash. In 2018, she played Santana in Season 2 of Taken. Recently, she joined the main cast of the upcoming series All Rise as Emily Lopez-Berarro. She has also appeared in the 2017 film Crave: The Fast Life.
To stay in shape, the Hollywood star with Latina roots chooses healthy foods over processed meals. Despite her on-the-go lifestyle, which would naturally incline her to opt fast food meals merely for convenience, she chooses not to. Eating junk not only is bad news for her weight but it also negatively impacts her energy levels. For the Jessica Camacho diet plan, she prefers foods that are packed with nutrients. She goes for eggs, chicken, fish, whole grains, almond milk, and plenty of vegetables and fruits. She also snacks on nuts, protein bars, and shakes to help her stay full for longer.