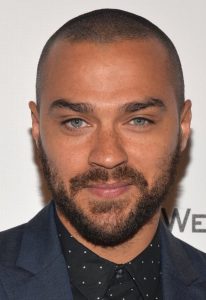 Hollywood actor Jesse Williams had his career beginnings in the 2000s. His first role was in an episode of Law & Order. At the same time, he landed his first starring role playing Eric Medina in the short-lived series Beyond the Break. After this, he appeared in 2 episodes of Greek. On the big screen, Williams' first role was as Leo in 2008's The Sisterhood of the Traveling Pants 2.
This was followed by a performance in the film Brooklyn's Finest. His biggest role to date is the one he plays in Grey's Anatomy — as Dr. Jackson Avery. He's been portraying the said character since 2009, earning him prominence as a television actor. In the 2010s, the actor landed roles in several feature films, which include The Cabin in the Woods, Snake and Mongoose, Money, and Band Aid.
He also portrayed James Lawson in the historical drama film The Butler. More recently, he had performances in the 2019 movies Selah and the Spades, Jacob's Ladder, and Random Acts of Violence. During this period, he also guest-starred in an episode of Power. Williams has also appeared as himself in the television programs The Eric Andre Show and Most Expensivest. Plus he reprised his role as Dr. Jackson Avery in Seattle Grace: Message of Hope.
Jesse Williams maintains a strong and fit body thanks to his active lifestyle. He stays in shape by running and swimming, as well as performing his regular physical training. His workout routine is a combination of cardio and resistance training. He also actively engages in sports and other outdoor activities as a means of exercising. The actor also keeps in his top shape by taking his meals in liquid forms, such as making his own shake with fruits and protein powder. With his healthy diet and vigorous fitness regimen, it's no wonder the Grey's Anatomy actor is super fit and ripped.