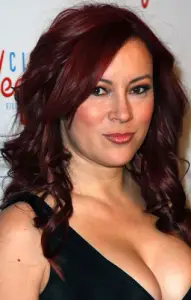 Hollywood star Jennifer Tilly debuted in 1983. That year, she made one-time roles in the television shows Oh Madeline and Boone. The following year, she made her big screen debut in the film No Small Affair. She later had recurring roles in Shaping Up and Hill Street Blues. She also had roles in the films Inside Out, High Spirits, and The Fabulous Baker Boys.
Her performance as Olive Neal in Woody Allen's 1994 film Bullets over Broadway earned her acclaim and an Academy Award nomination for Best Supporting Actress. She later starred in Liar Liar, Hoods, and Bride of Chucky. In 1999, she also started voicing the role of Bonnie Swanson in Family Guy. The following decade, Tilly had roles in the films Dancing at the Blue Iguana, Seed of Chucky, and Tideland, among others.
She also played the role of Crystal in the television series Out of Practice. In the late 2000s, she starred in the movies Deal, Bart Got a Room, Inconceivable, An American Girl: Chrissa Stands Strong, and Empire of Silver. In the 2010s, she continued her film career with performances in 30 Beats, The Secret Lives of Dorks, and Ray Meets Helen. Her most recent movie role was in 2019's Walk to Vegas.
The actress maintains a healthy body by watching what she eats. Generally, sticking to a clean diet plan isn't just for losing weight. She also wants to feel great from the inside out. One of the things Jennifer Tilly does is avoid eating anything after 8 pm. She also satiates her hung pangs by having Popsicles. "They last a long time, and they're really low in calories," the actress said. More recently, she's also focused on a plant-based diet. She still gets her protein from fish and chicken but she also incorporates veggies into her meals every day.