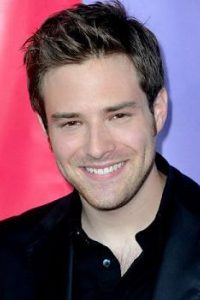 Hollywood star Ben Rappaport had his career beginnings in the 2010s. His debut was as the lead character in the comedy series Outsourced, which aired on NBC from 2010 to 2011. After its cancellation, he guest-starred in an episode of Elementary. At the same time, he made his cinematic debut in the 2012 film Hope Springs, followed by the movie The Brass Teapot released that same year.
Following this, he got the recurring role of Carey Zepps in the CBS series The Good Wife. He also landed other recurring characters, such as Ollie Parker in Mr. Robot and Max Horowitz in Younger. More recently, he joined the main cast of the new Shonda Rhimes' series on ABC For the People as Seth Oliver. He will reprise his role in the show's second season. He also starred in the film Ask for Jane.
Though the actor admits that sticking to a healthy diet plan consistently is a challenge, he still makes an effort to do so. This is particularly more important when he's performing both on stage and on screen. When he's performing on Broadway, it's also more crucial for him to eat the right foods. In a guest blog, the actor got candid about his food preferences when he's performing on stage. "Rex Coffee for my iced almond milk latte with a vegan nut, seed, and date bar, and Juice Generation for either a Daily Detox or Protein Buzz", is what he usually has before he heads to the theater.
He further revealed: "Between shows, one of my go-to choices is Roast Kitchen for a kale mix with spicy chicken, squash, carrots, cilantro, and red curry sauce. And my favorite time of day…..drumroll, please…..the POST. SHOW. MEAL! This is sort of where all bets are off. It varies from the pork chop with peppers from Becco to Pure Thai's chicken pad thai and vegetable spring rolls to my favorite Indian dish Chicken Tikka with vegetable samosas from Swagat."