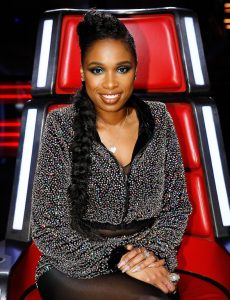 Actress and singer Jennifer Hudson came to prominence in 2004 after she became a finalist on American Idol's Season 3. In 2006, she pursued acting where she debuted in the film Dreamgirls. For her performance, she was nominated for an Academy Award for Best Supporting Actress. She later had supporting roles in the films Sex and the City and The Secret Life of Bees. As a singer, she released her self-titled debut album in 2008.
It was a commercial success and also earned her a Grammy Award for Best R&B Album. In the 2010s, she portrayed the titular character in the film Winnie Mandela. She later starred in The Three Stooges, The Inevitable Defeat of Mister & Pete, Black Nativity, and Lullaby. This year, she starred in the films Monster and Cats. She also currently appears on The Voice UK as coach. In addition, she's released her second studio album I Remember Me in 2011 and JHUD in 2014.
Looking back from her American Idol days, fans can sure say that Hudson has come a long way. Aside from building a successful career both as a singer and an actress, she's also managed to create a healthier version of herself. The celebrity lost 80 pounds thanks to a clean diet plan. According to the singer-actress, she doesn't really have time to work out, so her weight loss was all about a healthy diet.
"I'm very careful and cautious of what I'm eating, so I just try to pace those meals throughout the day. Like, okay, eat here, don't eat here. When it's early in the morning, I say, okay, I would've been asleep … so I'm not going to eat. I'm very conscious of what I put in my body," she said in an interview. Right now, she continues to sticks to a nutritious diet plan. She also doesn't deprive herself of food. For breakfast, she has "fruit-and-yogurt combo, an egg white scramble or a breakfast burrito." For lunch, she loves having "a turkey sandwich, grilled chicken salad or shrimp, and broccoli stir-fry."