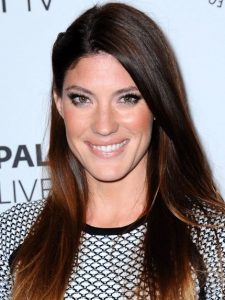 American star Jennifer Carpenter began her acting career in the late '90s. She became more active during the next decade with roles on film. This includes D.E.B.S and White Chicks. Subsequently, she made her breakthrough as the title character in the film The Exorcism of Emily Rose. She won an MTV Award for this. She then ventured to television as Debra Morgan on Dexter. The show ran on television for eight seasons, earning her prominence. While on the show, she appeared in the films Battle in Seattle, Quarantine, Seeking Justice, and The Factory. She recently played a main role on the short-lived series Limitless.
Standing at around 5'8, the 37-year-old actress has always maintained her lean and toned figure. She watches her figure by being active physically. She also admitted that she's a runner, which makes her a natural as a detective on Dexter. When it comes to her eating habits, the actress said her diet is all about balance. She said: "I find that when I eat cleaner, organic foods, I have a lot more energy and am generally a nicer person. Consuming good food makes me feel good but so does some indulgence, which is why I like to focus on keeping a healthy balance."
With this, the actress acknowledges the fact that though healthy eating is important, giving in to cravings once in a while is just as essential. You can't totally ban your favorite snacks from your diet. You just need to consume them in moderation. This way, you can still have your favorite food without ruining your diet. When asked about her favorite go-to snacks, she said: "I like the salads at Trader Joes. They are grab-and-go; it's very easy to eat them on the run." With her simple fitness ways, no wonder the actress looks younger than her age.