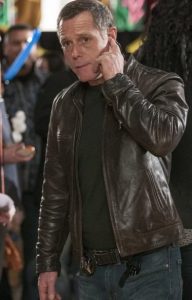 Hollywood actor Jason Beghe got his start in the mid-1980s. He made his debut in the film Compromising Positions, released in 1985. After this, he made his television debut in the miniseries Dress Gray. He next played recurring character Tom Yinessa in the short-lived HBO sitcom 1st & Ten. His next role was in the 1987 movie Maid to Order. His performance in the film Monkey Shines was critically praised. He continued his career in the '90s, first appearing in 5 episodes of Picket Fences, followed by his role as Lt. Jeffrey Lindley in Melrose Place. He next had recurring roles in the shows Good Company and Chicago Hope.
He also appeared as Royce in the movie G.I. Jane. In the 2000s, he first appeared as Gunnery Sergeant Finch in American Dreams and John Hayes in Everwood. He became further known for his role as Richard Bates in Californication. During this period, he also had supporting roles in the films One Missed Call, The Next Three Days, Atlas Shrugged: Part II and Phantom. He next appeared in the movie Safelight. He rose to wider prominence recently for starring as Det./Sgt. Hank Voight in Chicago Fire, a role he reprised in Chicago P.D., which he now appears as the lead.
The 58-year-old actor remains ripped and fit – something he has maintained throughout the years. On the other hand, the actor is not your typical man who spends his day working out at a gym. He's not into workout regimens like many guys right now. He just sticks to the basics when it comes to his fitness routine. When he's not working, he spends his days on his ranch where he stays active pretty much all the time. He plays soccer, jumps on the trampoline, and even does gardening. "Gardening is badass, man! It's not a half-hour workout. It's a full day. It's rough and tough," he said.