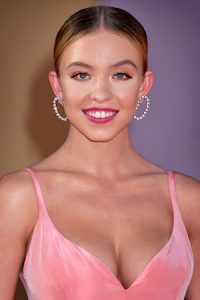 Hollywood star Sydney Sweeney debuted in 2009, initially appearing in the film ZMD: Zombies of Mass Destruction. She also had one-time roles Heroes and Criminal Minds that same year. She spent the next few years playing one-episode parts in such shows as Chase, 90210, Grey's Anatomy, and Kickin' It. Apart from short films, she also had roles in the feature films The Ward, Spiders 3D, The Martial Arts Kid, and Angels in Stardust.
She also starred in some more B-movies and independent films. After a guest role in Pretty Little Liars, Sweeney became known for her recurring role as Emaline Addario in the comedy-drama series Everything Sucks! She also starred as Eden Spencer in several episodes of The Handmaid's Tale. After this, she played Alice in the miniseries Sharp Objects.
She simultaneously had performances in such films as Under the Silver Lake, Big Time Adolescence, and Clementine. In 2019, she appeared in Quentin Tarantino's Once Upon a Time in Hollywood. More recently, the actress gained wider recognition for her role as Cassie Howard in the HBO series Euphoria, which she has been starring in since 2019. She also stars in the upcoming features Nocturne and The Voyeurs.
Sydney Sweeney makes conscious efforts to keep her body fit and healthy. To do this, she works out and chooses healthy meals over processed ones. Her diet plan usually consists of foods high in complex carbs and protein but with low fat. As such, she opts fish or chicken over red meat and always has some vegetables as part of her each meal.
Instead of eating sweets for snacks, she prefers fruits. Eating healthy snacks also helps her keep herself full for longer, which avoids her from the urge to overeat during meals. The Euphoria actress tries to avoid sweets like sodas and pastries, so she always brings healthy foods with her like blueberries and almonds, to name a few.