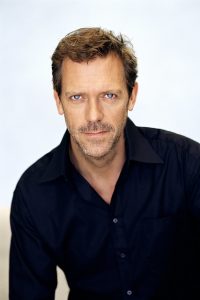 English actor Hugh Laurie had his career beginnings in the early 1980s. Initially, he appeared in the television shows The Young Ones and Blackadder II. In 1985, he made his cinematic debut in the film Plenty. From 1989 to 1995, he gained recognition for starring in the sketch comedy series A Bit of Fry & Laurie. At the same time, he played Bertie Wooster in the comedy-drama series Jeeves and Wooster.
During the 1990s, Laurie had performances in several movies, including Peter's Friends, Sense and Sensibility, 101 Dalmatians, Spice World, The Man in the Iron Mask, and Stuart Little. In the 2000s, he first starred in the films Life with Judy Garland: Me and My Shadows, Stuart Little 2, Flight of the Phoenix, and Street Kings. It was, however, Laurie's portrayal of the lead Dr. Gregory House in the Fox medical drama series House that brought him to fame.
He starred on the said show from 2004-2012, making him a well-known name. After the series ended, he starred in the films Mr. Pip and Tomorrowland. He continued his work on TV, playing Sen. Tom James in Veep from 2015 to 2019. At the same time, he starred as Dr. Eldon Chance in the short-lived show Chance. As of 2020, he stars as Ryan Clark in the HBO series Avenue 5. Also, he portrayed Mycroft Holmes in Holmes & Watson and Mr. Dick in The Personal History of David Copperfield.
Hugh Laurie keeps in shape by alloting some time for workouts despite his crazy schedule. He exercises by boxing and sparring, which he does with an instructor once or twice a week. "It's good for the soul," said the actor. He also stays in shape by rowing, which he has been doing for decades. The actor rowed at school and university. Even as an actor, he continues to incorporate the sport into his lifestyle.