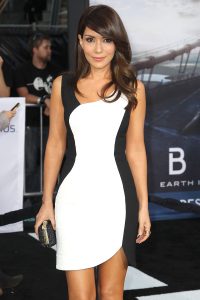 It was in 1996 that actress Marisol Nichols got her start in the world of acting. During her early years, she mostly landed one-episode roles on the small screen. She also ventured into films, appearing in the movies Vegas Vacation, Scream 2, and Friends 'Til the End. Her career flourished in the 2000s, landing her first starring role on television – as Victoria Santiago in Resurrection Blvd.
She next appeared as Elisa in Cold Case and Detective Karen Bettancourt in Blind Justice. She gained wider recognition for her role as Nadia Yassir in 24. She continued her prolific career on television in the 2010s. First, she played Sarah Monohan in The Gates, Heather Cruz in GCB, and Zoe Keats in NCIS. She also appeared in the MTV show Teen Wolf as the Desert Wolf. As of 2017, she plays Hermione Lodge in the new hit series Riverdale.
The actress has lost weight substantially in the present times. Judging from how she looked in the 2000s, it is apparent that her weight loss changed her appearance remarkably. This is because she followed a workout routine that helped her achieve a slimmer and a more toned figure. She still does, of course, in order to maintain her fit body. In an interview, she talked about her fitness. "I have done almost everything so I know what works for my body. I know that HIIT, intensive training is the rage but for me, it doesn't work," she first said.
She then revealed what fitness regimen works for her the greatest. She explained: "I respond to low weights, lots and lots of core exercises for strength as in Pilates and floor work, and then simple walking for 40 minutes with stretching, 3x a week. I love to work hard and I have to reel myself back from pushing too much, I'm strong. When I do too much I find I get the opposite effect. My body will be swollen and inflamed and won't let go of anything."