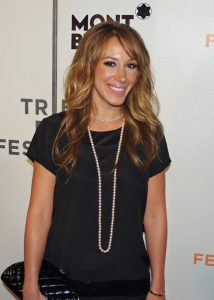 Hollywood actress Haylie Duff had her beginnings in the late 1990s. She made her film debut in Hope and had her first TV appearance in the show True Women. In this series, she had a recurring role as Elle. She next played Gina Adams in the movie Addams Family Reunion. In the 2000s, she became known for her roles in the films Dreams in the Attic, In Search of Santa, Napoleon Dynamite, I Love Your Work, Material Girls, My Sexiest Year, Pretty Little Devils, and Fear Island. She also became known for her role as Stevie Marx in Joan of Arcadia and Sandy Jameson in 7th Heaven.
At the same time, she starred in the made-for-television films Nightmare, Backwoods, Holiday Engagement, and Home Invasion, among others. She also reprised her role as Summer Wheatley in the animated sitcom Napoleon Dynamite based on the movie of the same name. She continued working as an actress in the 2010s, appearing in both films and television. She had roles in the movies Slightly Single in L.A., The Wedding Pact, and Badge of Honor. Currently, Duff hosts the shows Real Girl's Kitchen and Haylie's America. This year, she also starred in the TV film Deadly Delusion.
33-year-old celebrity Haylie Duff stays in shape by sticking to a clean diet plan. In an interview, she got candid about her typical diet routine. She said: "A green smoothie is my favorite way to start the day—I'll either do that or some kind of egg situation. I love leftovers—I'll take steak and vegetables or chicken from last night and turn it into an omelet."
She added: "Lunch tends to be a good salad with lots of veggies or a piece of protein, and dinners have been few and far between with a new baby. More often than not, I'm snacking on whatever's in the fridge." So what's typically in her fridge? "I always have apples, lemons, arugula, eggs and almond milk. What else? Oh, a big assortment of cheese," she said.