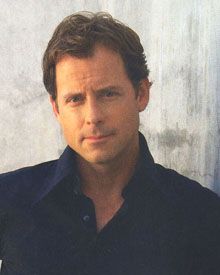 Hollywood actor Greg Kinnear debuted with a small role in the TV movie What Price Victory in 1988. Later in the early '90s, he hosted the television programs Best of the Worst and Talk Soup. In the movies, his first credited role was in 1995's Sabrina. Shortly after, he gained recognition for starring as Simon Bishop in the movie As Good as It Gets.
He next starred in You've Got Mail. During the 2000s, Kinnear played Maj. Bruce "Snake" Crandall in We Were Soldiers. At the same time, he portrayed Bob Crane in the movie Auto Focus. Following this, he had performances in the films Stuck on You, The Matador, Fast Food Nation, Little Miss Sunshine, Invincible, Baby Mama, Ghost Town, and Flash of Genius. In the 2010s, he continued his prolific Hollywood career.
During this period, he starred in the movies Green Zone, The Last Song, I Don't Know How She Does It, and Anchorman 2: The Legend Continues, among others. He also portrayed John F. Kennedy in the miniseries The Kennedys. In 2019, he played the lead in the film Phil, which he also served as director and executive producer. He went on to star in the movies The Red Sea Diving Resort and Misbehaviour, the latter of which he played comedian Bob Hope.
Greg Kinnear maintains a healthy body through proper nutrition and an active lifestyle. Already nearing his 60s, he now knows better. He has since cut back on processed meals and alcohol. He rarely eats fast food and instead focuses on highly nutritious foods. Nonetheless, the actor doesn't necessarily follow any strict diets.
Even after starring in the film Fast Food Nation, he said he didn't really became a vegan. He still eats whatever he wants. It's just that most of the time, his body craves for something clean and healthy. To do this, he usually eats white meat with the occasional red meat and lots of salads on the side.