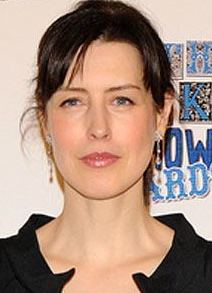 English actress Gina McKee started her career in the late 1970s. She debuted in the TV series Quest of Eagles. In the 1980s, she starred in the sketch comedy show The Lenny Henry Show. She also made her cinematic debut in the film The Lair of the White Worm. This was followed by another role in the movie The Rachel Papers. During the '90s, McKee had notable performances on television.
This includes playing Sue Bishop in An Actor's Life For Me and Mary Cox in Our Friends in the North. The following decade, she starred as Angela Starck in the miniseries Dice. After this, she played Irene Forsythe in the TV serial The Forsyte Saga. Also in the 2000s, she had several performances as a film actress.
She had credits in The Zookeeper, Divine Secrets of the Ya-Ya Sisterhood, Burning the Bed, The Reckoning, The Adventures of Greyfriars Bobby, Scenes of a Sexual Nature, and Atonement, among others. In the 2010s, she became best known for her portrayals of Caterina Sforza in The Borgias, Pauline in Hebburn, Dr. Jane Andrews in Emerald City, and Commander Anne Sampson in Bodyguard. Meanwhile, her most recent work on the big screen was in 2017's Phantom Thread.
Already in her 50s, the actress stays in shape by following a vegetarian diet. "I became a veggie in 1982. Even as a kid I wouldn't eat a chicken leg or a wing because I could see it was part of an animal. My Nana once rolled something out on the kitchen table that turned out to be an ox tongue. That put me off for life," she said.
She's also on a diet but not because she wants to lose weight. " I have been on a diet for health reasons. It was for asthma and it worked. No salt. No social life, either, but I looked great. I have never dieted for weight," she explained.