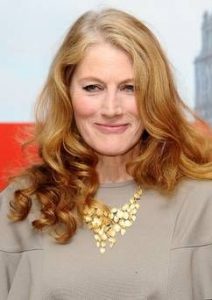 Geraldine James has an acting career that spans decades. For her role in Dummy, she received a BAFTA TV Award nomination for Best Actress. In the 1980s, she had performances in the films Sweet William, The Tall Guy, and The Wolves of Willoughby Chase. She also portrayed Mirabehn in the biographical film Gandhi, as well as starred in the TV serial The Jewel in the Crown, which earned her another BAFTA nomination.
Apart from her screen career, the actress flourished on stage too. She starred in the Broadway revival of The Merchant of Venice, which won her the Drama Desk Award for Outstanding Actress in a Play. She also received a Tony nomination for that performance. At the Venice Film Festival, she won the Volpi Cup for Best Actress for her work in the TV play She's Been Away.
More recently, she starred in more mainstream films, playing Mrs Hudson in Sherlock Holmes and Lady Ascot in Alice in Wonderland. In the 2010s, she played Cecilia Vanger in The Girl with the Dragon Tattoo, as well as played a supporting role in the movie Arthur. She reprised her role as Lady Ascot in Alice Through the Looking Glass and Mrs Hudson in Sherlock Holmes: A Game of Shadows. In 2019, she played as Mary of Teck in the film Downton Abbey.
In an interview, Geraldine James got candid about how she stays fit and healthy. Apart from trying to live an active life, she's also mindful of her diet. She revealed that she had tried the vegan diet for some months and felt fantastic afterward. "At the beginning of last year, I got bored with myself and wanted to do something different," said the actress.
"So I went vegan for three months and gave up alcohol, caffeine, dairy, wheat and meat. It was fantastic; I loved it." However, her doctor had advised her that she need meat, especially because she's in her 60s. While she started eating meat again, she still practices a clean diet plan overall. To make healthy snacks, she even makes her own smoothies.