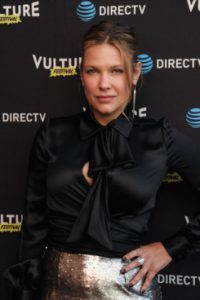 Hollywood actress Kiele Sanchez has her career beginnings in the early 2000s. During her early years, she appeared in the films Migrating Forms, Stealing Time, and Stuck on You. On television, she first had acting stints in short-lived shows That Was Then and Married to the Kellys. She next joined the main cast of the series Related. She became further known after landing the role of Nikki Fernandez in the famous TV series Lost.
Afterward, she joined the cast of the pilot Football Wives, which didn't air. She later played Chloe in Samantha Who?'s first season. From 2010 to 2013, she became known for starring as Callie Cargill in The Glades. She also starred in the TV movie Burn Notice: The Fall of Sam Axe. More recently, she starred as Lisa Prince in the TV series Kingdom. She's also starred in the movies Redemption Road, 30 Days of Night: Dark Days, The Purge: Anarchy, and Benji.
The 40-year-old actress stays in shape by living a healthy life. This means exercising regularly and eating a balanced diet. For one, she makes sure that she has a clean diet plan, which means that she basically stays away from eating processed and junk foods. Now that she's in her 40s, Kiele knows how important it is to choose what she eats. She knows she's more vulnerable to health issues and weight gain, which is why she is cautious of the foods she eats.
She focuses on having some lean proteins, whole grains, fiber-rich foods, as well as fruits and veggies. She particularly incorporates vegetables and fruits into her diet most of the time. She also starts her day right by eating a healthy breakfast. During her fist meal of the day, she likes having an egg or a bowl of whole grain oats or cereals. For lunch, it's usually chicken and some salad. Sometimes she has rice or quinoa, too. For dinner, she has the same thing, either chicken or some fish and then some salad as well.