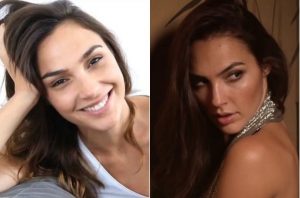 Career Beginnings and Hollywood Breakthrough
Born in Israel on April 30, 1985, Gal Gadot was exposed to the limelight after winning Miss Israel when she was 18, which led her to represent her country to compete in the Miss Universe pageant. Also when she was 18, she served for two years as a soldier of the Israel Defense Forces. There, she served as a combat instructor. After she left the army, she enrolled in a university to study law.
However, after her first year, she was noticed by a casting director who then encouraged her to audition for the female lead in the James Bond movie Quantum of Solace. Despite not getting the part, she was instead given the role of Gisele in Fast & Furious, which was released in 2009. This marked the beginning of her Hollywood career. Prior to this, she was already a prolific model in Israel and had already made her acting debut on an Israeli television drama.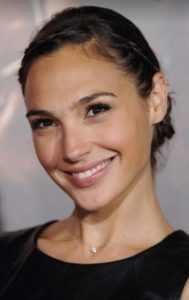 For her role in Fast & Furious, she won the part over six other actresses. She went on to reprise the said character in the subsequent films, Fast Five and Fast & Furious 6, garnering her mainstream recognition. In between, she had appeared in other movies, including a small part in Knight and Day and in Date Night, both released in 2010. Her biggest success so far was when she secured the role of Wonder Woman in Batman v Superman: Dawn of Justice, winning the role over the likes of Olga Kurylenko (the actress who beat her for the role of Camille Montes in Quantum of Solace).
She was also signed to to star in two more films as Wonder Woman, in Justice League and in her own movie titled Wonder Woman, both are set to be released in 2017. Aside from said role, she has also recently acted in other features, including in the crime thriller drama Triple Nine, the action thriller drama Criminal, and in the upcoming comedy feature Keeping Up with the Joneses. Despite her success in Hollywood, the actress has also continued her television career in Israel, appearing in various TV shows in the early 2010s. She also lives in Tel Aviv with her family despite her flourishing career in the US.
Has Gal Gadot had Plastic Surgery?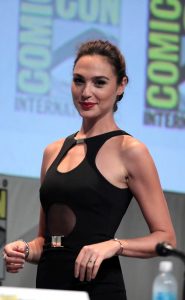 The 31-year-old actress has recently portrayed the role of a lifetime. Surely, with two more films featuring Wonder Woman, we can only expect greatness for the Israeli beauty. But her landing the said role was not without issues as fans of the comic book character was quick to point out that Gal does not look like her comic superhero counterpart, mainly because of her thinner frame and her, well, flatter chest. Wonder Woman in the comics was leaner, bigger muscles, and more prominent bust, features Gal Gadot doesn't have.
Despite this, the actress was not pressured into undergoing plastic surgery just to address the fans' concern over her lacking cup size. Instead, she worked out to achieve a leaner body and to appear stronger and more agile. For her, having smaller breasts is not an issue as she was focused into the character of the superhero herself rather than her physical looks. Ultimately, her playing of Diana Prince, a warrior princess, was good enough for others. She delivered the character decently despite other fans' physical concerns. Surely, she will also deliver fantastically in Justice League and in Wonder Woman next year. We'll have to see about that.