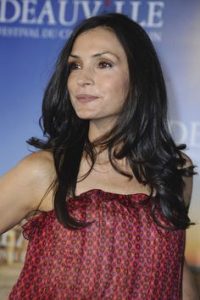 It was in 1992 that Hollywood star Famke Janssen got her debut. She did so in the movie Fathers & Sons. At the same time, she had her first TV appearance in an episode of Star Trek: The Next Generation. Her next role was in the straight-to-video film Relentless IV: Ashes to Ashes. She later became widely known courtesy of her role as Xenia Onatopp in the James Bond film GoldenEye. She next had roles in the films Lord of Illusions, The Gingerbread Man, Deep Rising, Rounders, and Celebrity. In 2000, she portrayed Jean Grey in the film X-Men. She reprised her role in X2 and X-Men: The Last Stand, earning her international fame.
Other films in the 2000s were Don't Say a Word, I Spy, Hide and Seek, The Treatment, and The Wackness. In 2008, she starred as Lenore "Lenny" Mills in the action film Taken. She reprised her role in the sequels Taken 2 and Taken 3. She continued starring on the big screen in the 2010s. During this period, she starred in Down the Shore, Hansel and Gretel: Witch Hunters, Jack of the Red Hearts, The Show, Once Upon a Time in Venice, and Status Update. She also reprised her role as Jean Grey in 2013's The Wolverine. In addition, she starred as Olivia Godfrey on the TV series Hemlock Grove. She also had a recurring role as Eve Rothlow on How to Get Away with Murder.
Aside from following a clean diet plan, Famke Janssen also takes care of her body by making sure she stays active. As for her workouts, she mostly dances. "I love to dance, dance, dance. I don't understand the boot camp type of workouts," she said. She's also not pressured to have a very slender body. "I enjoy going to the fitness center for spinning and hiking. Luckily I don't have to kill myself to keep in shape. It's time to put a stop to this ultra-skinny beauty," she stated.