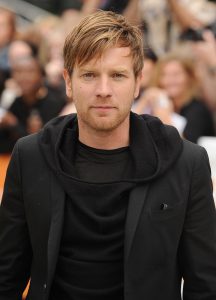 Scottish actor Ewan McGregor's acting career began in the early '90s. Among his initial stints was on the British series Lipstick on Your Collar. In 1994, he appeared in the film Shallow Grave directed by Danny Boyle. The director cast him again in the acclaimed film Trainspotting. He has since starred in the movies Emma and Star Wars Episode I: The Phantom Menace as Obi-Wan. He worked with Boyle again in A Life Less Ordinary. In the 2000s, he starred in the films Moulin Rouge!, Big Fish, Star Wars: Episode III – Revenge of the Sith, and The Island. He has since starred in more films afterwards. He got Golden Globe nominations for Best Actor for his roles in Moulin Rouge! and Salmon Fishing in the Yemen.
The 45-year-old actor continues to enjoy his stardom as an actor. It's also amazing how Ewan has managed to stay young and fit all these years. Considering his busy life as an actor, husband, and father, it's incredible how he's maintained his fitness all throughout the years. Surprisingly, the actor revealed that he does not really engaged himself into any workout routine. Looking at most of his films, we haven't really seen Ewan got bulked up for a movie. The notable thing he did for a role was to actually lose significant amount of weight for his role as Mark Renton in Trainspotting.
In an interview, the actor said: "I don't really do any fitness at all, really. I've got four kids and I am always lifting them up and playing with them. I am very active that way." However, he said that he also keeps himself strong and fit by doing outdoor activities. He even expressed his love of skiing. In addition, he's admitted to trying Bikram yoga with his Salmon Fishing in the Yemen co-star Emily Blunt. He said he didn't like that the teaching styles for this kind of yoga were too severe. After all, he thought the purpose of doing yoga is to relax.