Breakthrough in Hollywood and Continuous Acting Achievements
Kate Elizabeth Winslet was born on October 5, 1975 in Reading, Berkshire, England to barmaid Sally Anne and swimming pool contractor Roger John Winslet. At the age of 11, she started studying drama at the Redroofs Theatre School. When she was 12, she was chosen to appear in a television commercial for Sugar Puffs cereal.
In 1991, at the age of 16, she began her acting on television with the series Dark Season, appearing in six episodes. This was followed by a part in the miniseries Anglo-Saxon Attitudes, in the sitcom Get Back and in the medical series Casualty.
In 1992, she attended a casting call for Peter Jackson's Heavenly Creatures in London where she auditioned for the part of Juliet Hulme. She successfully got the role, winning the part over 175 other girls. The movie was released in 1994, marking her feature film debut. It received positive reviews and her acting was also acclaimed, receiving an Empire Award and a London Film Critics' Circle Award for British Actress of the Year.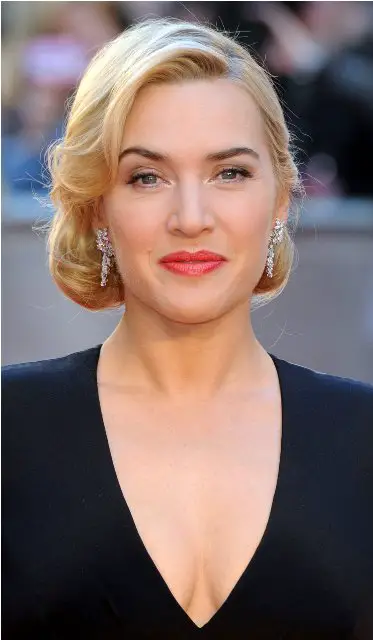 The following year, she auditioned for the role of Lucy Steele in the film adaptation of Jane Austen's Sense and Sensibility. She didn't get the role and was instead cast in the second leading role of Marianne Dashwood. The film went on to become a commercial and critical success, with Winslet earning her first Academy Award nomination for Best Supporting Actress and winning the BAFTA Award for Best Actress in a Supporting Role.
In 1997, she portrayed Rose DeWitt Bukater in James Cameron's Titanic alongside Leonardo DiCaprio. The film became a huge commercial success, becoming the first film to reach the billion-dollar mark with an initial worldwide gross of over $1.84 billion. It also garnered 14 Academy Awards nominations, winning 11, including Best Picture. Winslet herself received an Academy Award nomination for Best Actress.
After her success with Titanic, she starred in such films as Hideous Kinky, Holy Smoke!, Quills, Enigma, Iris and The Life of David Gale. In 2004, she played Clementine Kruczynski alongside Jim Carrey in Eternal Sunshine of the Spotless Mind. For her performance, she garnered Academy Award, Golden Globe and BAFTA nominations for Best Actress. That same year, she was also acclaimed for her work in the film Finding Neverland.
She continued to receive much praise and respect as an actress in the mid to late 2000s; beginning with the 2006 film Little Children where she played the role of Sarah Pierce. For her acting, she was nominated for the Academy Award for Best Actress. That same year, she also appeared in the romantic comedy The Holiday.
In 2008, she reunited with Titanic co-star Leonardo DiCaprio in her then-husband Sam Mendes' film Revolutionary Road. For her performance, she was awarded the Golden Globe Award for Best Actress. That same year, she starred in Stephen Daldry's The Reader, for which she garnered positive reviews for her performance, winning her first Academy Award for Best Actress.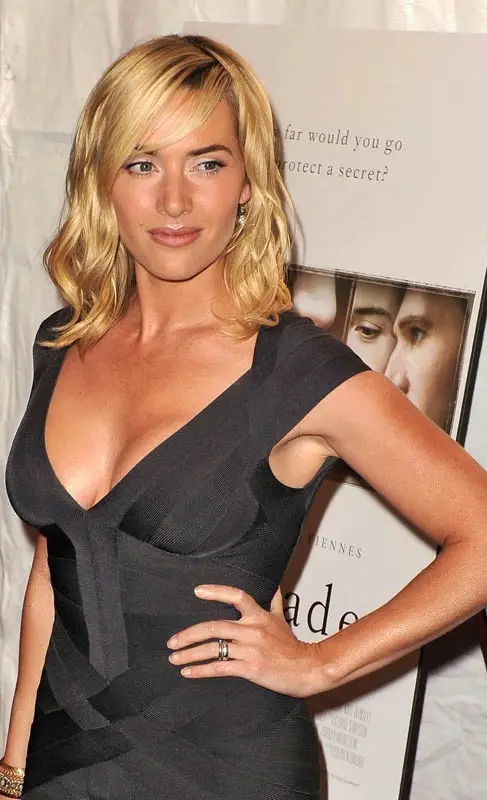 After taking a career break, she returned in 2011 with the HBO miniseries Mildred Pierce. She went on to garner favorable reviews for her performance and was awarded the Emmy Award and the Golden Globe Award for Best Actress – Miniseries or Television Film. Subsequent works in film include Carnage, Contagion, Labor Day and Divergent.
Plastic Surgery Stand and Rumors Opposing It
The Titanic actress has been very vocal about her thoughts on plastic surgery, saying that everything about it goes against her morals and that she will never give in. She explained: "It goes against my morals, the way that my parents brought me up and what I consider to be natural beauty." She also added that as an actress, she doesn't want to freeze the expression of her face.
Not only did she become expressive about her thoughts on plastic surgery, she even went as far as to begin the "British Anti-Cosmetic Surgery League". Her being outspokenly against it somehow created tension with those other actresses who have admitted to going under the knife, especially when some people are saying that she also had some work done.
According to some reports, Winslet has had a nose job, and although she was a natural beauty when she entered the show business, the present is a different story. Previous and current photos were compared to have a closer look and though at first it seemed hard to tell, some became convinced that there was something done to improve her nose. Whether she went under the knife or the change is just the result of make-up and ageing, Winslet is still a respectable actress that grows even more beautiful as she ages.