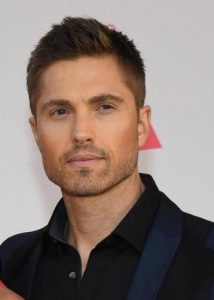 Hollywood actor Eric Winter debuted in 1999, initially appearing in such TV shows as Profiler, Undressed, and The Parkers. His first starring role on TV was as Rex Brady in the soap opera Days of Our Lives. After this, he guest-starred as Mike Smith in Love, Inc. At the same time, Winter starred in the television films Back When We Were Grownups, The Magic of Ordinary Days, and Break-In.
He continued his acting on the small screen with guest roles in CSI: Crime Scene Investigation, South Beach, Pepper Dennis, and Just Legal. The actor then starred as Peter Carlyle in the short-lived series Viva Laughlin, as well as played recurring roles in Wildfire and Brothers & Sisters. In 2008, he appeared as ADA Benjamin Talbot in the TV series Moonlight. Winter resumed his film career with supporting roles in Harold & Kumar Escape from Guantanamo Bay and The Ugly Truth.
From 2010 to 2012, he played Craig O'Laughlin in The Mentalist. He later appeared as Luke Lourd in 5 episodes of GCB. Subsequently, he landed the part of Dash Gardiner in Witches of East End. In 2016, he played Neil Oliver in Secrets and Lies and Adrian Webb in Rosewood. As of 2018, he's best known for his role as Tim Bradford in ABC's The Rookie. Other film roles include Fire with Fire and Comet.
Eric Winter keeps in top shape hitting the gym on a regular basis. His workout routine is a combination of cardio and resistance training. Apart from this fitness regimen, he also maintains a healthy body by living an active lifestyle. He enjoys performing outdoor activities and playing sports, which are as great as exercising at the gym. "Always trying to find a way to mix up my workout. Nothing like a good outdoor run /hike. Beats the gym!," said the actor.