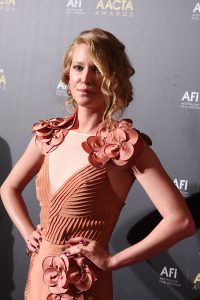 Aussie star Emma Booth had her career beginnings in 1996. Her first role was as Dana Drysdale in the television series The Adventures of the Bush Patrol. After this, she starred in the miniseries The Shark Net, as well as in the TV film Small Claims: The Reunion. She also guest-starred in an episode of All Saints. She made her film debut portraying Germaine Greer in the British film Hippie Hippie Shake, though the movie was never released.
That same time, she starred as Jill in the film Introducing the Dwights. For her performance, she won the AACTA Award for Best Actress in a Supporting Role. She next starred in the 2009 films The Boys Are Back and Blood Creek. The following year, she starred as Kim Hollingsworth in the crime drama series Underbelly: The Golden Mile. In the 2010s, Booth had performances in the films Pelican Blood, Swerve, and Tracks.
She also acted in the Hollywood films Parker, Gods of Egypt, and Extinction. Her performance in the 2016 film Hounds of Love won her the AACTA Award for Best Actress in a Leading Role. From 2015 to 2019, Booth also starred as Kate Willis in the television programme Glitch. She became further known among international audiences for her role as Mother Gothel/Eloise Gardener in Once Upon a Time. This year, she starred as Molly McGee in the web series The Gloaming. In the movies, her latest role was in 2019's H is for Happiness.
Emma Booth keeps her diet plan simple. She doesn't do any diet tricks to lose weight. Instead, she prefers keeping a few extra pounds on and refuses to diet even for film and television roles. "They'd be like: "can you lose weight?" and I'd say, "No, sorry, I don't diet." There's a five kilo range I go up and down in, and I just wasn't willing to change. I like the little tummy I've got," said Booth in an interview. Nonetheless, she keeps her diet healthy with clean, whole foods and usually avoids processed foods.