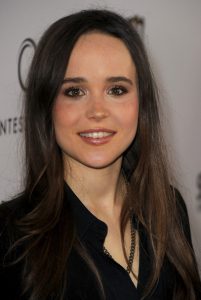 Hollywood star Ellen Page had her career beginnings in her native Canada. Her first notable role was in the 2005 Hollywood film Hard Candy. This got her an Empire Award for Best Female Newcomer award. She then landed the role of Kitty Pryde / Shadowcat in the film X-Men: The Last Stand and portrayed Sylvia Likens in An American Crime. Her portrayal of the titular character in the independent film Juno got her rave reviews. For her work here, she got an Oscar nomination for Best Actress. She also played the lead in the movie The Tracey Fragments and Whip It. In the 2010s, she starred in Inception, X-Men: Days of Future Past, and Tallulah. Her most recent film is this year's Flatliners.
Ellen Page is one of those celebrities in Hollywood who practices a vegan lifestyle. PETA even named her the Sexiest Vegetarians of 2014 along with Jared Leto. She's also devoted to her lifestyle and beliefs, often turning to her social media to speak out against factory farming. In a Twitter post, she said: "Why are vegans made fun of while the inhumane factory farming process regards animals and the natural world merely as commodities to be exploited for profit?"
Most of these celebrities used to eat meat before. They, however, decided to change their diets upon learning the truth about factory farming. For them, it's not just about eating, but a moral obligation to do what's right. These celebrities also find that veganism is great for their bodies. They're leaner and healthier. They also have more radiant skin. Moreover, Ellen has also been reported to take her film roles very seriously. There were rumors before that the actress starved herself to lose weight for a role. On the other hand, this is just maybe the result of her being a vegan. Seeing vegans don't eat animal-based products, it's hard for them to gain weight. But it doesn't mean they're starving themselves or are being unhealthy.