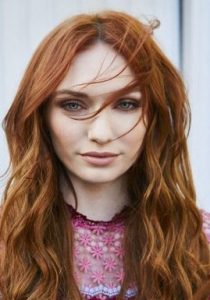 Actress Eleanor Tomlinson debuted in 2005, first appearing in the film Falling. She next appeared in the Hollywood movie The Illusionist, released the following year. Her next role was in the drama Einstein and Eddington, after which she had roles in the films Angus, Thongs and Perfect Snogging and The Sarah Jane Adventures. The English star gained wider recognition in the 2010s where she first played Fiona Chataway in Alice in Wonderland. This was followed by roles in the movies The Lost Future and Siberian Education.
In 2013, she starred as Princess Isabelle opposite Nicholas Hoult in the movie Jack the Giant Slayer. Tomlinson then portrayed Isabel Neville, Duchess of Clarence in the miniseries The White Queen and Georgiana Darcy in the TV drama Death Comes to Pemberley. She also starred as Alice Cunningham in The Labours of Hercules. Since 2015, she has been starring as Demelza Poldark in the British series Poldark. This garnered her wider recognition. Simultaneously, she starred in the feature films Loving Vincent and Colette. Also, she starred in the BBC drama Ordeal by Innocence.
The 27-year-old actress stays in shape through proper nutrition. While she doesn't follow any fad diets, she also doesn't deprive herself of food. Basically, she still eats whatever she wants but in moderation. She avoids binge-eating and mindless snacking. She also cuts back on sugar, salt, and processed foods. Even with her busy schedule, she tries to stay away from fast food. Instead, she brings her own healthy snacks that make her feel full for longer. As for her meals, the Eleanor Tomlinson diet plan usually consists of veggies and fruits with lean meat and healthy fats.