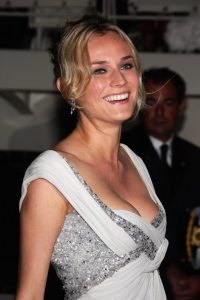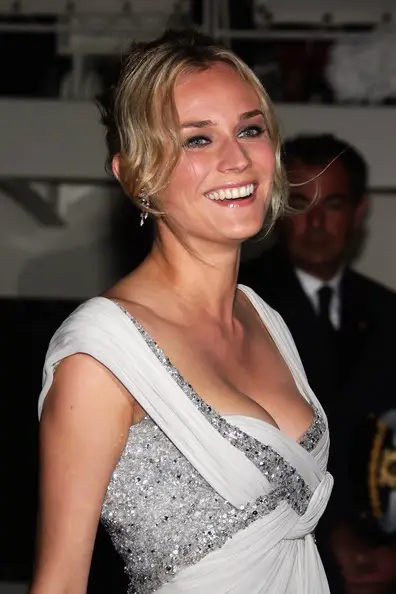 German beauty Diane Kruger first became a model prior to becoming an actress. She began acting in France where she appeared on French TV shows. Ultimately, she moved to Hollywood and was significantly noticed for playing Helen in Troy. She also starred in the romantic drama Wicker Park. Further prominence came courtesy of National Treasure and its sequel. Before 2000s ended, she starred in Quentin Tarantino's Inglourious Basterds. In the 2010s, she had starring roles in Unknown, The Host, and The Better Angels. It was also during this period that she ventured into American television. She starred on the short-lived series The Bridge. Her most recent works on the big screen were Fathers and Daughters, Sky, and The Infiltrator.
The 40-year-old actress is still looking fit and glamorous. Despite her reaching her 40s, it is pretty obvious that she takes care of herself to keep fit and to maintain her shape. Aside from eating right and healthy food, she invests her time and efforts to exercises. She believes working out is not only to shed unwanted pounds, but also to ensure she's lean and fit. According to her, she's more focused on being toned and in shape than being skinny. As expected, Diane already is into working out. However, what's interesting is that her cardio, weight-lifting, and squat routines are pretty new.
This is because she tries routines that may or may not work for her. Of course, she sticks to the ones that work for her body and her hectic lifestyle. Now she's enjoying cardio and squats and even weight lifting to tone her muscles. In addition to these, she also makes sure she engages in other physical and outdoor activities. This includes hiking. She tries her best to hit the gym as frequently as possible. She also mixes routines and other movements so she finds such physical pursuit thrilling and challenging at the same time. Of course, this feeling keeps her going.