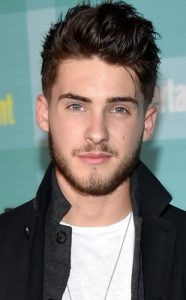 Hollywood actor Cody Christian initially began his career in 2006 where he appeared in short films. He then appeared as Adam in a few episodes of the TV series State of Mind the following year. After this, he guest-starred in Back to You and True Blood. In 2009, he made his cinematic debut in the film Surrogates, after which he had a one-time role in Grey's Anatomy.
Finally, he landed his first notable role on television — as Mike Montgomery in Pretty Little Liars, a role he played between 2010 and 2015. He simultaneously made one-episode roles in Lab Rats, Body of Proof, Austin & Ally, Supah Ninjas, and See Dad Run. At the same time, he also had performances in some feature films, including Kill the Irishman, The Starving Games, and Submerged.
Christian's fame on television grew thanks to her role as Theo Raeken in Teen Wolf. He played the said role from 2015 to 2017. After it ended, he starred in the 2018 film Assassination Nation. He also started starring as Asher Adams in the TV drama All American. It was recently announced that he landed the title role in the upcoming film Notorious Nick.
For his role in Teen Wolf, the actor trained harder to improve his body and bulk up a little. As part of the Cody Christian workout routine, he visits the gym on a regular basis and keeps his workouts varied. One of his go-to exercises is kick exercise where he hits on a dropped punching bag.
To work on his legs, he performs a set of squats while carrying weights on his shoulders. His workouts have obviously paid off. Now he's developed a toned upper body, biceps, triceps, and an overall fit body. Apart from his gym training, the actor also follows an active lifestyle by including sports and other outdoor activities to it.