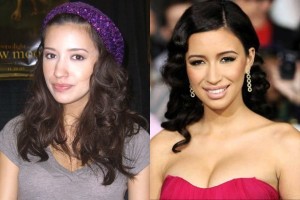 Early Days and Film & Television Success
Born on September 21, 1990 in Pasadena, California, American actress Christian Serratos started her career in the entertainment industry as an extra at age three. By the time she turned seven, she accepted a contract with Ford Modeling Agency. In addition to her early acting beginnings, she also started figure skating when she was three and ultimately proceeded as a competitive figure skater.
In the early 2000s, she got her break in the show business after landing a recurring role in the Nickelodeon show Ned's Declassified School Survival Guide. She started playing the role of Suzie Crabgrass in 2004, marking her real debut as an actress. She played the said part until 2007. Simultaneously, she appeared in an episode of the TV shows Zoey 101 and 7th Heaven, as well as starred in the Disney Channel Original Movie Cow Belles.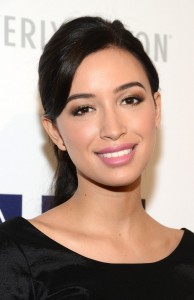 She next appeared as Angela Weber in the 2008 film Twilight from the best-selling novel of the same name, which went on to become a global hit, gaining her recognition for her supporting role as one of Bella Swan's friends. She continued playing the said character in the sequels The Twilight Saga: New Moon and The Twilight Saga: Eclipse subsequently released in 2009 and 2010. The following year, she appeared as Lena in the movie 96 Minutes. Also in 2011, she played the role of Angela once more in The Twilight Saga: Breaking Dawn – Part 1.
She didn't appear in the final film, Breaking Dawn Art 2, but was still credited. She next starred in the supernatural horror film 7500 released in 2012. While working on the big screen, she was also busying herself with roles on television, most notably for her role in The Secret Life of the American Teenager, which she played from 2011 to 2012. Two years later, she she got even more famous after securing the role of Rosita Espinosa in The Walking Dead, starting off as a recurring character in Season 4, then later as part of the main cast in Season 5.
Has Christian Serratos had Plastic Surgery?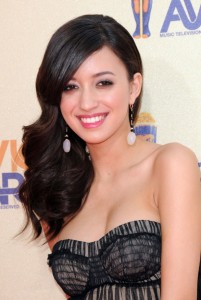 The 25-year-old film and television actress can feel pretty confident about her career considering she's now a regular face on a globally popular television show. Even though there are lots of characters on the show to be noticed, Serratos has her own charm to steal the spotlight. Because she started her acting career when she was young and was first noticed as a teenager, some of those who have followed her career find it a bit surprising to see how she has changed throughout the years. With her height of 5'7, she naturally has a slender figure and people also knew her of being thin.
Thus, her recent appearances with a seemingly enhanced body, most particularly her breasts, make some observers quite suspicious. Could it be possible that the former teenage actress has had plastic surgery to improve her body's appeal? Although it's not a secret that many young stars go under the knife for the sake of beauty and sexiness, which helps them land opportunities, it's a bit tricky to tell if Serratos is one of those young actresses who are okay with cosmetic procedures. For one, aside from her more prominent cleavage, the actress looks very natural. It's also possible that she's just wearing the right dress for her to enhance her figure.