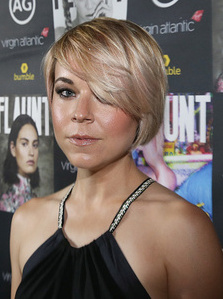 Actress Tina Majorino had her career beginnings in 1992 as Sophie Wilder in the ABC sitcom Camp Wilder. It only aired for one season. Afterward, she made her cinematic debut in the 1994 film When a Man Loves a Woman. That same year, she also appeared in the movies Corrina, Corrina and Andre. She next played the role of Enola in the movie Waterworld. Following this, she landed roles in a couple of TV films.
This includes New York Crossing, True Women, Before Women Had Wings, Merry Christmas, George Bailey, and Alice in Wonderland. She simultaneously starred in the independent film Santa Fe. In the 2000s, she became further known for her role as Cindy "Mac" Mackenzie in Veronica Mars. She also gained recognition for starring as Deb in the comedy film Napoleon Dynamite. Other film roles during this period were Think Tank and What We Do Is Secret. Also, she played recurring character Heather Tuttle in the HBO series Big Love.
In 2010, she starred as Addy Fisher in the short-lived series The Deep End. She next appeared as Special Agent Genevieve Shaw in 3 episodes of Bones. She reprised her role as Deb in the animated sitcom Napoleon Dynamite and played Molly in True Blood. From 2012 to 2013, she played Dr. Heather Brooks in Grey's Anatomy. In 2014, she starred as Maggie Harris in Legends. Her most recent television role was as Florence in Scorpion. She also reprised her role as Cindy "Mac" Mackenzie in the 2014 film Veronica Mars.
To stay in shape, the film and TV actress works out and eats clean. She's already at an age where she's not usually tempted to eat processed foods. What she feels her body needs are clean, whole foods that are not only essential for maintaining a healthy weight, but also for increasing her energy levels. Hence, her diet plan is primarily composed of lean proteins, fiber-rich foods like fruits and vegetables, whole grains, and healthy fats.