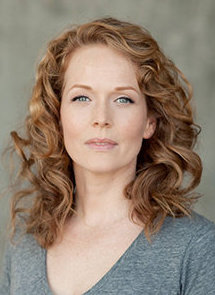 Canadian actress Chelah Horsdal had her career beginnings in 2003. She first appeared in an episode of Andromeda. She next starred as Stefani in the miniseries Five Days to Midnight. Meanwhile, she had her first film role in 2004's The Truth About Miranda. She next played small roles in the Hollywood films The Pink Panther and X-Men: The Last Stand. Later in 2007, she played Darcy Benson in the movie Aliens vs. Predator: Requiem.
She next had roles in the films Elegy, Passengers, and Possession. From 2004 to 2006, she also played recurring character Lt. Womack on the TV series Stargate SG-1. At the same time, she appeared as Sally in 5 episodes of The L Word. Her next notable role on TV was as Lauren Brooks on Exes and Ohs. She starred in several made-for-television movies afterward. She continued her cinematic career in the 2010s.
During this period, she had performances in the films Altitude, Rise of the Planet of the Apes, No Clue, and If I Stay. Her performance in the 2016 movie Candiland won her the Los Angeles Independent Film Festival Award for Best Actress. She recently starred in the movies Boundaries and Noelle. Back on television, she became known for her roles as Kate Spencer in Arrow, Maggie Palmer in Hell on Wheels, Cat Montgomery in When Calls the Heart, and Kris in The Returned. As of 2015, she plays Helen Smith in Amazon's The Man in the High Castle.
Chelah Horsdal is already in her late 40s but she maintains a healthy body thanks to her clean diet plan. She's already at her age where she no longer finds processed foods appealing. She's cut back on sugar and even dairy products, which she's noticed has since improved her health. Instead, she focuses on nutritious options such as chicken, fish, vegetables, fruits, and nuts, to name some.