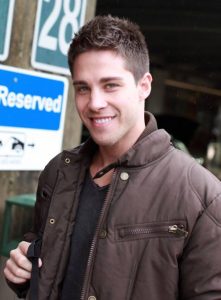 Actor and singer Dean Geyer started his career when he competed in Australian Idol. He came up third, leading him to start a professional recording career. He released his debut album Rush in 2007 with its lead single "If You Don't Mean It". He later pursued acting, landing the role of Ty Harper in the Aussie soap opera Neighbours. He played the said part from 2008-2009. In the 2010s, he pursued a career in the US, making his film debut in Never Back Down 2: The Beatdown.
He also had a one-time role in the comedy-drama series Single Ladies. At the same time, he became known for his recurring role as Mark Reynolds in the sci-fi series Terra Nova. He gained wider recognition for his recurring role as Brody Weston in Glee. Following this, he had performances in the films Landmine Goes Click, The Sand, Don't Wake Mommy, and Rehearsal. In 2016, he joined the Australian reality series I'm a Celebrity…Get Me Out of Here!. From 2016-2018, he played Nick Davis in the NBC series Shades of Blue.
The 33-year-old actress takes care of his body and overall health by eating clean most of the time. He still allows himself to indulge his cravings, but overall, he likes keeping things healthy and simple. "My whole family is involved in the health industry, so I grew up with it. For me, it's just maintaining a healthy lifestyle. I enjoy indulging in chocolate and that kind of stuff, but for the most part, I like to keep things simple," said the actor-singer.
"Coming from South Africa, there's not a lot of vegetarians. Everything is meat. The stable diet there is barbecued stuff, chicken, fish, with a couple of sides. I've grown up enjoying that. I don't limit myself. And if I don't have enough meat during the day, I'll have a protein shake," he continued.