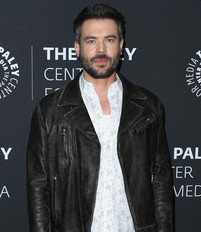 Hollywood actor Charlie Weber had his career beginnings in the 2000s. His first movie role was in The Broken Hearts Club: A Romantic Comedy. That same year, he made his first television part in an episode of The Drew Carey Show, while his first notable TV character was as Ben Wilkinson in Buffy the Vampire Slayer. He next guest-starred in Charmed, as well as played recurring role Jay in Everwood.
He also starred in some straight-to-video films, including Dead Above Ground, Gacy, The Kiss, and Cruel Intentions 3. During this period, Weber landed guest appearances in such shows as CSI: NY, Veronica Mars, CSI: Miami, CSI: Crime Scene Investigation, Dirt, and Reaper. Later in 2010, he starred in the parody film Vampires Suck. He also guest-starred in Burn Notice, State of Georgia, Bones, and Femme Fatales.
He then played the role of Todd in several episodes of the TV series Underemployed and Mark Holland in 90210. In 2016, he starred in the movie Jarhead 3: The Siege, which was released on DVD. His next movie roles were in Ex-Patriot and Coyote Lake. Weber's biggest role thus far was as Frank Delfino in How to Get Away with Murder, which he starred in between 2014 and 2020. This year, he played Christian Vance in the film After We Collided.
In an interview with Muscle and Fitness, Charlie Weber got candid about his workout routine, which mainly involves weight training. "Weight training has always been part of my life," said the actor. He implements discipline when it comes to his diet and fitness to maintain his physique, which entails the actor training regularly.
"Headphones in, one lift to the next, eight to 12 reps, 30 seconds between sets. I don't talk to people. That's how I do it. I like to do very focused, isolated, conscious lifting. I don't want my form to break down," he said. Now that he's in his 40s, he also recognizes the importance of cardio in his routine.
"I run on a treadmill a little, but I'm more of a StairClimber, inclined-walking kind of guy. I do 40 flights of stairs—it's a serious workout— and I'll get out to the beach and do some burst training now and then," he shared.