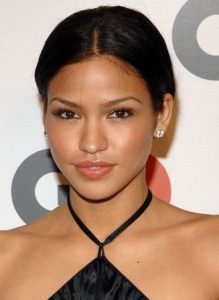 Hollywood celebrity Cassie Ventura has successfully pursued both acting and recording. In 2006, she released her self titled debut studio album where it reached Number 4 on Billboard 200. The hit single "Me & U" also peaked at Number 3 on Billboard 100. She next collaborated with Lil Wayne with the song "Official Girl", which came out in 2008. She went on to collaborate with other artists, like Diddy in "Must Be Love" and Akon in "Let's Get Crazy".
Later in 2013, Cassie released her first mixtape RockaByeBaby. This earned attention through the music videos of the singles "Numb" and "Paradise". Apart from her work in music, Cassie is also a model. She has modeled for Calvin Klein and appeared in such magazines as GQ and Bust. She's also been featured in ad campaigns for such brands as Adidas and Abercrombie & Fitch.
As an actress, she first played Sophie Donovan in the 2008 dance film Step Up 2: The Streets. Several years later in 2016, she played the role of Eva in the movie The Perfect Match, as well as starred as Melea Martin in Honey 3: Dare to Dance. In 2018, she played Haven Quinn in two episodes of Empire. This year, she appeared as Elise in the comedy-thriller film Spenser Confidential.
Cassie Ventura stays in shape by watching what she eats. While she doesn't follow a strict diet plan, she maintains her slender figure by being mindful of her food choices. In her day to day, it's mostly lean meat, vegetables, and whole grains. To increase her consumption of fiber, she has salads in every meal. She also uses snacking as the time to consume healthy foods. Instead of munching on sweet or fried foods, she snacks on nuts and fruits. She's also big on smoothies in between meals to keep her feel full for longer. The actress-singer occasionally has some cravings, it could be some French fries or a brownie. Whatever it is, she makes sure she has them in moderation.