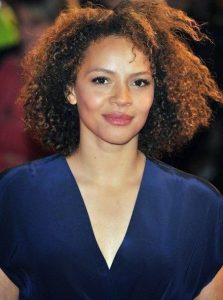 British actress Carmen Ejogo has been acting since the 1980s. She debuted in the 1986 film Absolute Beginners. However, she pursued acting full-time about a decade later. This time, she had her TV debut in the British series Cold Lazarus. She next made her Hollywood debut in the 1997 film Metro. She next appeared in the films I Want You and The Avengers. In the 2000s, she portrayed the title role on the TV movie Sally Hemings: An American Scandal.
She next portrayed Coretta Scott King in the film Boycott. From 2006 to 2007, she starred as Turner in the short-lived NBC series Kidnapped. During this period, she also had performances in the movies Perfume, What's the Worst That Could Happen?, Noel, The Brave One, Pride and Glory, and Away We Go. She went on to have starring roles on the TV shows CHAOS and Zero Hour. Her portrayal of Coretta Scott King in the 2014 film Selma earned her attention.
This was followed by a role in the movie Born to Be Blue. More recently, she's known for her role as Seraphina Picquery in Fantastic Beasts and Where to Find Them. She reprised her role in the 2018 sequel Fantastic Beasts: The Crimes of Grindelwald. In addition, she starred as Karine Oram in the movie Alien: Covenant. She recently starred as Amelia Reardon in True Detective's latest season.
The actress is already in her 40s but she manages to stay in shape thanks to her healthy lifestyle. Apart from her diligent workout routine, she keeps her diet clean and balanced. She doesn't stick to any restrictive form of dieting. Instead, she sticks to the basic of healthy eating — lean meat, whole grains, fruits, and vegetables. She doesn't deprive herself of food so she indulges in her cravings every now and then but only in moderation.