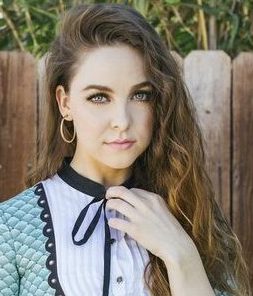 American actress Brittany Curran had her career beginnings in the early 2000s, debuting in the sketch comedy series MADtv. She next appeared in an episode of Power Rangers Wild Force and Complete Savages. In 2004, she made her cinematic debut in the movie 13 Going on 30. After this, she starred in the TV movie Go Figure, as well as appeared in 2 episodes of Drake & Josh. At the same time, she had roles in the films Akeelah and the Bee, The Haunting Hour: Don't Think About It, The Uninvited, Dog Gone, and The Adventures of Food Boy.
She went on to star in the straight-to-video film Legally Blondes. From 2009 to 2011, she starred as Lucy Tranelli in the TNT series Men of a Certain Age. Later, she played recurring character Phoebe Daly in the teen drama series Twisted. Curran achieved further success for her recurring role as Katie Nolan in the NBC series Chicago Fire. As of 2017, she stars as Fren in the Syfy series The Magicians. Also during this period, she had performances in the movies Dear White People, Exeter, The Man from Earth: Holocene, Captured, and Intrepid.
The 29-year-old actress takes care of her body by being mindful of her food choices. "I follow a pretty healthy diet while also allowing myself to still indulge sometimes. I think a good balance is very important, depriving yourself isn't good and usually doesn't last for too long," said the actress. "I've been making an effort to eat breakfast every morning. When I'm on set, I have a latte, two poached eggs (plain), and a bowl of fruit for breakfast."
For lunch, she'll usually have some protein, mostly chicken, and salad. "For dinner, I'm all over the place. I have sushi a lot (I try to stick to sashimi and seaweed salad), but I love food and I love exploring cities by tasting their cuisine," she added. To keep herself full of energy, she eats lots of protein and greens throughout the day.