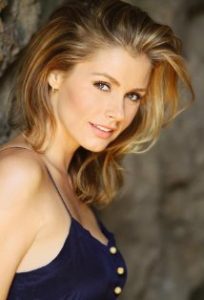 Hollywood star Brianna Brown had her career beginnings in the late 1990s. Ultimately, she became more active in the 2000s, during which she first mostly landed guest appearances on the small screen. Her first movie role was in 2001's The Animal. She next landed a role in the film Hollywood Homicide, as well as played minor roles in the movies Spider-Man 2 and The 40-Year-Old Virgin. She next landed supporting roles in the films National Lampoon's Adam and Eve, Night of the Living Dead 3D, Timber Falls, and Love's Abiding Joy.
She also appeared in the blockbuster hit Knocked Up. In the 2010s, she landed her first starring role on television — playing Lisa Niles on the soap opera General Hospital. She next made a notable guest appearance as Lynne Reed in two episodes of Homeland. She went on to gain wider recognition for starring as Taylor Stappord on the ABC series Devious Maids. She played the said role from 2013 to 2015. Following this, she starred as Hillary Whitfield on the web series EastSiders. She's also appeared as Claudia Blaisdel on the prime-time soap opera Dynasty.
Apart from her healthy diet plan, the actress stays in shape by sticking to an active lifestyle. Despite her super crazy schedule, the actress is able to balance it all out. "I schedule my workouts first thing in the morning, making them a part of my daily routine and eliminating the challenge of motivating myself. I am also a huge advocate of having multiple workout buddies," said the actress.
What about her go-to workouts? She revealed: "My go-to workouts when I'm in L.A. are Soma Sculpt at Studio Soma and private Pilates sessions with Thalia Thomas. As a former soccer player, my muscle memory has a tendency to bulk up, so I have to be conscious of doing exercises that keep me lean and strong. I like to add in/alternate different kinds of workouts to keep from getting bored and rebelling: spinning at Flywheel, Body by Simone classes and hot yoga at Modo Yoga."