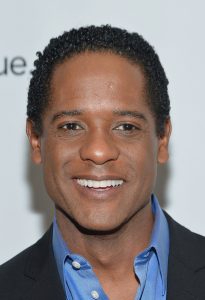 Hollywood actor Blair Underwood debuted in the 1985 film Krush Groove. He next starred as Terry Corsaro in the television series Downtown. Underwood's first breakthrough role was as Jonathan Rollins in the NBC legal drama series L.A. Law, a role he starred in from 1987 to 1994. He received a Golden Globe nomination for his performance here. Afterward, he starred in the films Just Cause, Set It Off, Gattaca and Deep Impact.
He also starred as Officer Michael Rhoades in the short-lived ABC series High Incident. 2000s was a more prolific period for the actor. He starred as Dr. Ben Turner in City of Angels, Dr. Arthur Bindlebeep in Fatherhood, Roger De Souza in LAX, and Simon Elder in Dirty Sexy Money. He also had recurring roles as Dr. Robert Leeds in Sex and the City, Mr. Harris in The New Adventures of Old Christine, and Alex in In Treatment.
Also during this period, starred in the films Rules of Engagement, Malibu's Most Wanted, Straight Out of Compton 2, and Madea's Family Reunion. From 2010 to 2011, he starred as President Elias Martinez in NBC's The Event, after which he played Robert Ironside in NBC's short-lived program Ironside. He next starred as Andrew Garner in Agents of S.H.I.E.L.D. and Owen Hall in Quantico. He recently played Bobby Burns in Netflix's When They See Us.
Already in his 50s, Blair Underwood keeps in shape by eating well and working out on a regular basis. His workout routine is typically tailor-made to the characters that he needs to play. He's especially active when it comes to his fitness as it's one of the things he does to feel and look young.
"Your idea of 50 and aging is a state of mind. We're all aging, some faster than others, so I try to just slow down the whole process," said the actor. Hence, the actor engages in a consistent workout routine and proper recovery. To help him with this, he takes protein supplements.