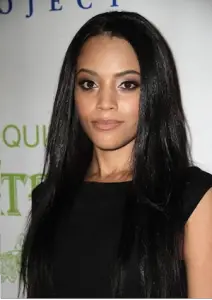 It was in 1993 that actress Bianca Lawson got her career start, first starring as Megan Jones on Saved by the Bell: The New Class. After her stint on the show, she hosted the program What'z Up? She later landed guest roles on the TV shows Smart Guy, The Parent 'Hood, and Silk Stalkings. She also had a recurring role as Rhonda Coley on Sister, Sister. She later starred as Bianca Goode on Goode Behaviour, followed by her role as Kendra Young in three episodes of Buffy the Vampire Slayer. Meanwhile, she made her big screen debut in the 1998 film Primary Colors.
During the 2000s, her film career became more active with performances in Save the Last Dance, Bones, Breakin' All the Rules, and Dead & Breakfast. She starred in a couple more straight-to-video films. On television, she portrayed Diana Ross on the miniseries The Temptations and appeared as Nikki Green on Dawson's Creek. Later in 2009, she played Shawna on The Secret Life of the American Teenager. From 2009 to 2014, she played the role of Emily Bennett on The Vampire Diaries. She also became known for her role as Maya St. Germain on Pretty Little Liars. She next starred as Marin Morrell on Teen Wolf. More recently, she played Eva on Witches of East End and starred as Talia Freeman on Rogue. As of 2016, she plays the part of Darla on the Oprah Winfrey Network series Queen Sugar.
Apart from her clean diet plan, the actress stays young and fit by making sure she follows an active lifestyle. While she doesn't do any of the intense stuff, she works out on a regular basis nonetheless. "I can be good and not good about exercise- when I do it's simple like hiking, walking or using the elliptical, toning with light (3lb) hand weights… but ultimately I'm VERY inconsistent about it," she said in an interview.