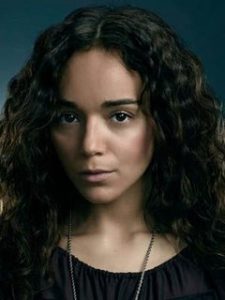 English star Ashley Madekwe had her career beginnings in the late 1990s. She first debuted in an episode of The Bill. After one-time roles in the British shows Hope and Glory, Down to Earth, and in the TV movie Storm Damage, she played Bev in the comedy-drama series Teachers. Later in 2006, she made her film debut in Venus, after which she played Brogan Tully in 3 episodes of Drop Dead Gorgeous.
From 2008 to 2010, she gained recognition for her role as Bambi/Gloria White in Secret Diary of a Call Girl. She simultaneously played Ollie in Trexx and Flipside. She ultimately started a career in Hollywood as well, first playing Marissa in 4 episodes of The Beautiful Life: TBL. During this period, she also had performances in the films Cassandra's Dream and How to Lose Friends & Alienate People.
In 2011, she played Molly Lucas in Bedlam. That same year, she rose to wider fame for her role as Ashley Davenport in the ABC series Revenge. Following this, she starred as Tituba in Salem. As of 2019, she plays Detective Eudora Patch in the new series The Umbrella Academy. She will star in the upcoming miniseries Four Weddings and a Funeral. In the movies, her most recent work was in 2011's Victim.
The actress lives an active life. She exercises regularly and tries different fitness regimen to keep her body and overall health on top shape. Working in Hollywood has been advantageous for the actress; mainly because living in Los Angeles has made her more outdoorsy.
She also loves to hike. "I hike a couple of times a week – either Runyon Canyon or Fireman Canyon. I didn't really get what hiking was until I got to LA, but it is kind of hardcore, and it can have a big impact," said the Salem actress.
Of course, she also trains by going to classes. "People love to do classes here. My Pilates are one-on-one sessions and I do that because I find that I cheat in a group environment. I would definitely sit at the back and be absolutely lazy if I don't have my trainer Katy watching me," she shared.