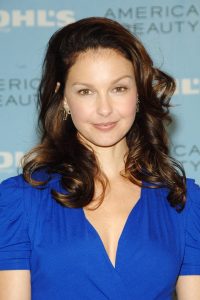 It all started in 1991 for actress Ashley Judd. That year, she debuted in 2 episodes of Star Trek: The Next Generation. She also became known for her role as Reed Halsey on the NBC drama series Sisters. She later landed her first starring role on the big screen, playing the titular character in the movie Ruby in Paradise. She next had a supporting role in Michael Mann's Heat where she played Charlene Shiherlis.
Her next role was as Carla Brigance in 1996's A Time to Kill, followed by her role as Dr. Kate McTiernan in Kiss the Girls. She went on to play the lead role Elizabeth "Libby" Parsons in the crime thriller Double Jeopardy. She also portrayed Norma Jean in the HBO TV movie Norma Jean & Marilyn. In the 2000s, she had performances in the films Frida, Divine Secrets of the Ya-Ya Sisterhood, De-Lovely, Twisted, Come Early Morning, and Bug.
In 2009, she played the titular character in the drama film Helen. She continued her career in the 2010s, first starring as Becca Winstone on the short-lived series Missing. She later had roles in the films Olympus Has Fallen, The Identical, Dolphin Tale 2, Big Stone Gap, and Good Kids. Additionally, she played Natalie Prior in the Divergent films. Her latest role was in the 2019 movie A Dog's Way Home.
Apart from her active lifestyle, Ashley Judd stays on top shape by being mindful of what she eats. Now in her 50s, it's become crucial for her to focus on nutritious foods. Her diet plan mainly consists of lean proteins, healthy fats, and lots of fruits and vegetables.
She also gets complex carbs from eating oatmeal, wheat bread, brown rice, and sweet potatoes. Every now and then, she treats herself to a chocolate bar or some other sweets that she craves. She said she's never tried any forms of extreme dieting and prefers to stick to healthier ways.